About Make Me a Cloud®
Welcome to the new Cloud Revolution!
Here at Make Me a Cloud®, we believe that the Cloud should be used to produce positive results and to create a beneficial legacy not only for the technical crowd - but also for those who have never laid eyes on a computer screen or set fingers to a keyboard.
Our team of engineers and visionaries imagine a world where the Cloud is used as a means to an end, not simply as a collection of wires and machines designed to make money. Let's make something different from it all. Let's Make A Difference!
Who We Are
We are curious about all that surrounds this new concept known as "Cloud". We've come to realize that there truly isn't a ubiquitous repository of data to be found that is unbiased, based on fact and the least bit accurate with respect to the proper assessment and procurement of cloud resources.
Make Me A Cloud® marks the beginning of a new era in Cloud computing. This new era will see a simple, straightforward approach to Cloud creation, integration, delivery and maintenance. Customers and vendors can unite under a single platform to exchange Cloud resources, discuss research & development, and further the synergies that are derived from the proper utilization of the Cloud.
What We Do
The era of actually understanding what you need, who has it, what it should cost and how to procure it has just begun.
Whether you need to build a cloud, integrate your current applications or infrastructure into the cloud or simply learn about what the cloud has to offer; Make Me A Cloud® will simplify your task, decrease your total cost of ownership and increase the return on investment of your chosen Cloud resources.
Our goal is to provide a One Stop Shop for All Things Cloud and IoT™. Customers, vendors, critics and pundits can all come together at Make Me A Cloud®.
Our Partner
Water 4 Kids International
Make Me A Cloud® will donate 20% of all profits to Water 4 Kids International to drill wells in Africa and India for those who have no clean water.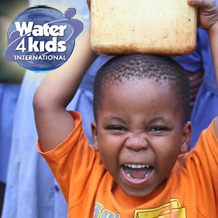 We feel that the Cloud should be utilized to deliver resources to people who may not have the necessary tools to do some things for themselves.
Through technology, we have an opportunity to help hundreds of thousands of people who are unable to help themselves.
Let's bring clean water and all of its benefits that we take for granted to our fellow man. Let's do it in the name of technology and in the spirit of decency. Let's do it because it's the right thing to do.
Let's make them a Cloud.