Our Partner
Water 4 Kids International
Make Me A Cloud® will donate 20% of all profits to Water 4 Kids International to drill wells in Africa and India for those who have no clean water.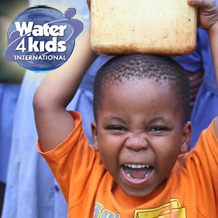 We feel that the Cloud should be utilized to deliver resources to people who may not have the necessary tools to do some things for themselves.
Through technology, we have an opportunity to help hundreds of thousands of people who are unable to help themselves.
Let's bring clean water and all of its benefits that we take for granted to our fellow man. Let's do it in the name of technology and in the spirit of decency. Let's do it because it's the right thing to do.
Let's make them a Cloud.
Post a Job to the Cloud Board
If you or your company are Cloud service providers looking to post job openings, please fill out the form below to be added to our database, as well as join the Make Me A Cloud® community. We will contact you by email to confirm your submission.